History of the Northern District of Iowa:
Iowa became the 29th state in 1846.  Congress established a federal court as part of the new state, the District of Iowa.  The district would handle all federal cases in Iowa.  By 1882, the population of Iowa was over 1 million people and quickly approaching 2 million.  Many believed the state was too big and that there were too many cases for a single district to handle.  On July 20, 1882 Congress passed H.R. No. 4166, authorizing the creation of two judicial districts in Iowa: Northern and Southern. It is believed the state was divided along north-south county lines because many of Iowa's main railroad lines ran east to west. It also called for the appointment of a judge, district attorney, marshal, and clerks.
Both districts were further divided into Eastern, Central and Western divisions.  In the new Northern District court was held in Dubuque, Fort Dodge and Sioux City.  Not long after in 1891, congress established the Cedar Rapids division. The Northern District began holding court in Waterloo in 1912. The Cedar Rapids division covers Benton, Cedar, Grundy, Hardin, Iowa, Jones, Linn and Tama counties.  The Central Division covers Butler, Calhoun, Carroll, Cerro Gordo, Emmet, Franklin, Hamilton, Hancock, Humboldt, Kossuth, Palo Alto, Pocahontas, Webster, Winnebago, Worth and Wright counties.  The Eastern Division covers Allamakee, Black Hawk, Bremer, Buchanan, Chickasaw, Clayton, Delaware, Dubuque, Fayette, Floyd, Howard, Jackson, Mitchell and Winneshiek counties.  The Western Division covers Buena Vista, Cherokee, Clay, Crawford, Dickinson, Ida, Lyon, Monona, O'Brien, Osceola, Plymouth, Sac, Sioux and Woodbury counties.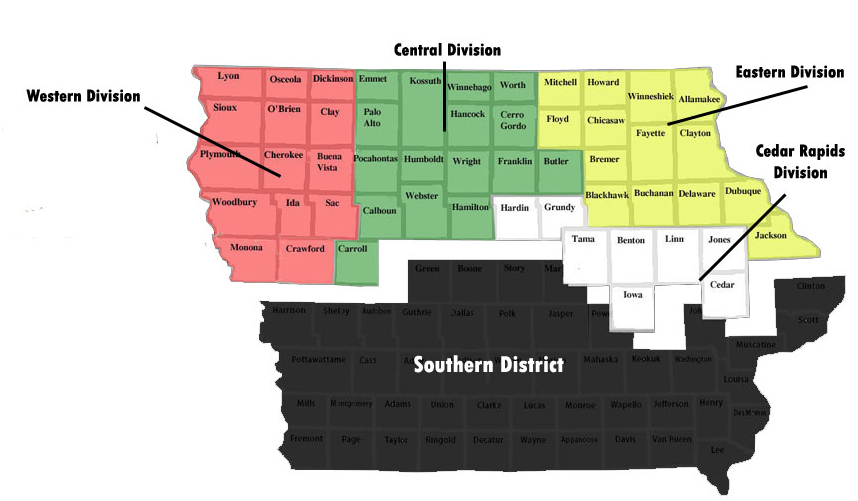 After 40 years the first federal courthouse in Sioux City was overcrowded and the need for federal services was growing.  Congress authorized the acquisition of a site for a new courthouse and post office in 1930.  Construction began in 1932.  Local workers, unemployed from the Great Depression, protested using a steam shovel to dig the building's foundation.  They believe using more traditional methods would give them work, but the use of the steam shovel continued.  When the building was dedicated in 1933 a local newspaper called it "Uncle Sam's Gift to the City."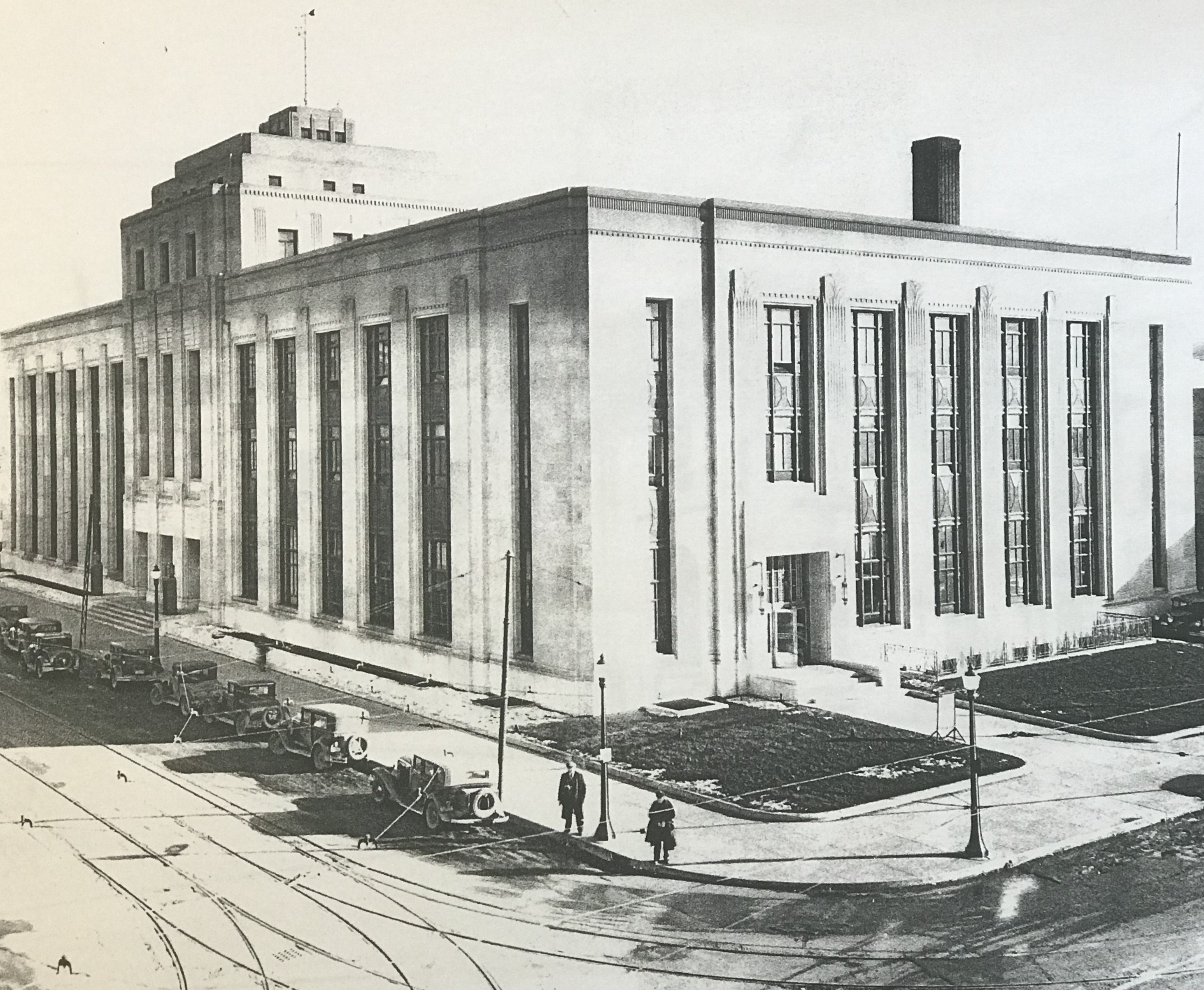 In 1933, the Cedar Rapids courthouse was built.  The district's offices were once spread from the Mississippi to the Missouri River.  In 1962, the clerk of court's office, probation office, bankruptcy court, and the U.S. Marshal's office were all moved to Cedar Rapids.  The consolidation also resulted in the closing of the court's offices in Dubuque in 1973 and in Fort Dodge in 1979.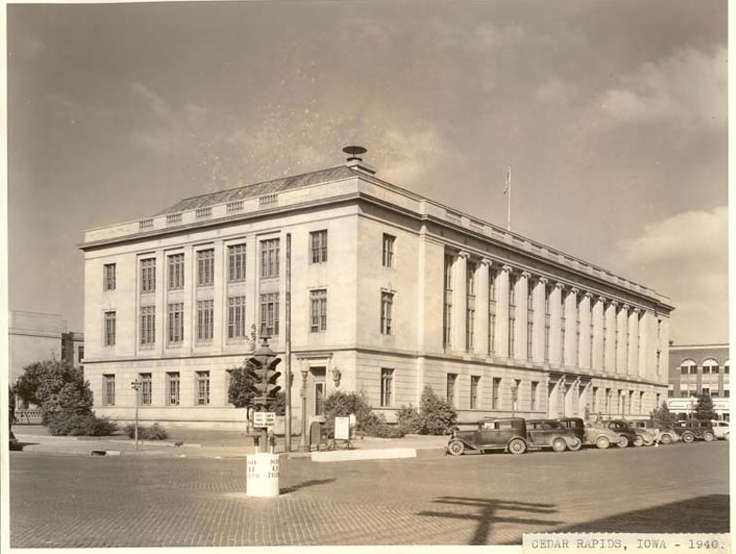 Link to: History Project for additional information on the history of the U.S. District Court for the Northern District of Iowa.